branson
| September 12, 2017 |
Latest News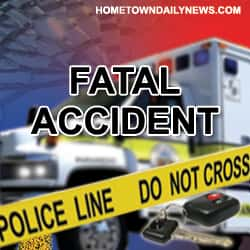 by Tim Church
HALLTOWN, Mo. – A teenager from Ash Grove is killed in a single vehicle crash Sunday night, four miles west of Halltown in Lawrence County.
The Missouri Highway Patrol reports 19-year-old Jordan Berns was traveling westbound on County Road 2062 at 10:30 p.m., when his vehicle ran off of the right side of the roadway and struck a tree. Berns was not wearing his seatbelt and was ejected from his vehicle.
While the crash occurred Sunday night, Berns and his vehicle were not located until Monday, according to the online crash report.
Berns was pronounced dead at
Source:: HomeTown News Feed