branson
| September 11, 2017 |
Latest News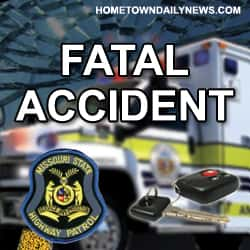 by Sam Clanton
PEA RIDGE, Ark. – A woman from Barry County, Missouri succumbs to her injuries following a two-vehicle crash on State Highway 94 at Don McAllister Road in Benton County, Arkansas.
According to a preliminary fatal crash summary issued Sunday night by Arkansas State Police, 30-year-old Amber Epling of Washburn passed away earlier that day at Washington Regional Hospital in Fayetteville.
Epling was driving a southbound car that was hit head-on by a northbound vehicle driven by 27-year-old Kenneth Cross of Pineville, Missouri, at approximately 1:30 p.m. on Thursday, September 7th.
Cross's vehicle crossed the center line of the roadway,
Source:: HomeTown News Feed