branson
| April 12, 2017 |
Latest News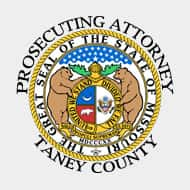 by Sam Clanton
FORSYTH, Mo. – A man from Branson is sentenced to three years in prison after pleading guilty to first-degree harassment.
Taney County Circuit Judge Tony Williams accepted the plea of 53-year-old Rodney Shivelhood on Tuesday and sentenced him pursuant to a plea agreement with the prosecutor's office.
According to Prosecutor Jeff Merrell, Shivelhood sent threatening text messages to his neighbors in January, including a claim that he was going to burn down the house of one neighbor.
Merrell says copies of multiple texts were recovered by the sheriff's office, proving the existence of the threats.
As of January 1st, class
Source:: HomeTown News Feed