branson
| September 12, 2017 |
Latest News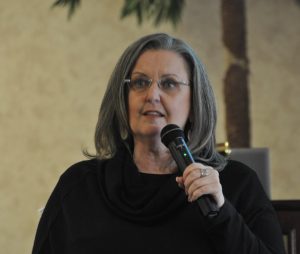 Branson Mayor Karen Best (KRZK file photo by Tim Church)
by Karen Libby, Ozarks First
WASHINGTON, D.C. – The Mayor of Branson sits down with a panel of experts in Washington, D.C. to discuss the power of afterschool and summer learning programs for kids.
Karen Best joined four other speakers at Tuesday's Congressional briefing, hosted by the Senate Afterschool Caucus.
Mayor Best has experience in the education field as a former elementary teacher and principal.
The briefing happens as both the House and Senate are working on the 2018 federal budget.
President Trump has proposed eliminating funding for 21st Century Community Learning Centers, which
Source:: HomeTown News Feed