branson
| April 10, 2017 |
Latest News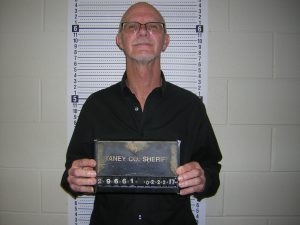 Larry J. Pemberton (TCSO booking photo)
by Sam Clanton
FORSYTH, Mo. – A motion for a change of judge is approved for a former Branson School District employee accused of making sexual contact with special needs students.
This after 59-year-old Larry Pemberton of Ozark waived his preliminary hearing and had his case bound over to Taney County Circuit Court.
The Missouri Supreme Court has yet to assign a new judge.
Pemberton remains in the Taney County Jail on 250-thousand dollars bond. He is charged with first-degree statutory sodomy and first-degree child molestation.
According to a probable cause statement, Pemberton is accused of molesting two
Source:: HomeTown News Feed