branson
| May 29, 2017 |
Latest News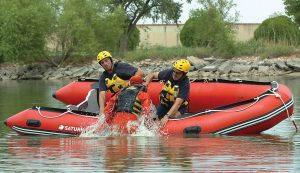 by Shannon Cay
HARRISON, Ark. – The City of Harrison will have a boat for swift water rescues within the next month.
During the most recent city council meeting, Fire Chief Marvin Holt told council members he would like to purchase a 14-foot inflatable boat with a 30 horsepower motor:
Holt says members of the fire department and of the Boone County Swift Water Rescue Team helped him make the decision to purchase a package along with the boat and motor.
In this package deal, rescuers would be equipped with floatable rope, wetsuits, headlamps, waterproof
Source:: HomeTown News Feed