branson
| August 8, 2017 |
Latest News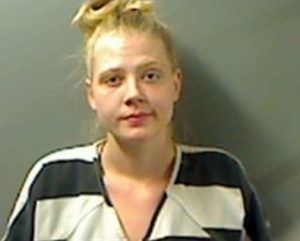 Marian Piatcheck (MCSO booking photo)
by Shannon Cay
YELLVILLE, Ark. – Formal charges are filed against a Desoto, Missouri woman accused of home invasion in Marion County, Arkansas.
Court records show 24-year-old Marian Piatcheck is arraigned on felony aggravated robbery and burglary charges. She is also charged with misdemeanor theft of property.
Sheriff Clinton Evans says the arrest stems from an altercation at a home in Summit on July 16th. Deputies arrived to find two victims stating they had been beaten and robbed at gunpoint by three individuals, including two men and Piatcheck.
No other arrests have been made at this time, but
Source:: HomeTown News Feed