branson
| July 29, 2017 |
Latest News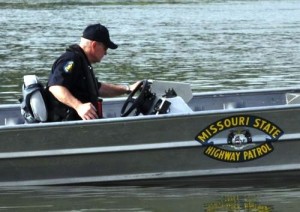 by Sam Clanton
SHELL KNOB, Mo. – A man from Ankeny, Iowa is hurt in a skiing accident on Table Rock Lake at Point 23 in Barry County.
The Missouri State Highway Patrol Water Division says 51-year-old Shawn Nelson fell while skiing at 10:45 a.m. Friday. He was transported by ambulance to Mercy Hospital in Cassville for treatment of minor injuries.
The boat pulling Nelson was being operated by 52-year-old Ross Wendell, who is also from Ankeny, Iowa. Wendell was not wearing a life jacket, according to the report.
Source:: HomeTown News Feed