branson
| September 24, 2017 |
Latest News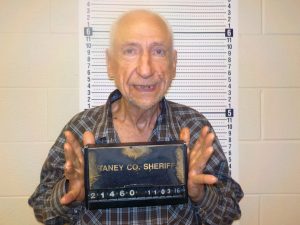 Vernon G. Christian (TCSO booking photo)
by Sam Clanton
FORSYTH, Mo. – A Kirbyville man convicted of felony forgery is committed to the Missouri Department of Mental Health because of incompetency to proceed.
Taney County Circuit Judge Tony Williams signed the order Thursday following a mental evaluation and hearing for 79-year-old Vernon Christian.
Williams called for the evaluation in April, when Christian appeared for sentencing and according to court records, persisted in his belief that Williams was his son.
A Taney County jury found Christian guilty of forgery during a two-day trial in February. The case against him dates back to 2007, when
Source:: HomeTown News Feed