branson
| September 7, 2017 |
Latest News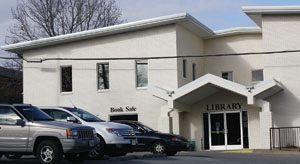 Taneyhills Library is located at 200 S. 4th Street in Branson.
by Sam Clanton
BRANSON, Mo. – Taneyhills Community Library in Branson continues its "Info to Know" program on Tuesday, September 12th with a workshop on iPad tips and shortcuts.
The session will be facilitated by Info to Know Program Director Adele Groote, who will show participants basic steps and features such as setting new wallpaper backgrounds, undocking your keyboard, and how to lock your iPad screen to prevent closing your selected app.
This workshop marks the second session in the program series. Acting Director Marcia Schemper-Carlock says Taneyhills Library is excited
Source:: HomeTown News Feed