branson
| September 12, 2017 |
Latest News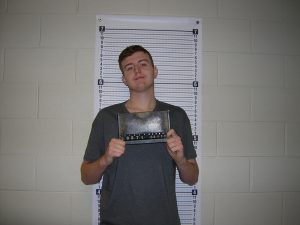 Tyler W. Martin (TCSO booking photo)
by Sam Clanton
FORSYTH, Mo. – A young man from Fort Smith, Arkansas, formerly of Branson, is sentenced to 10 years in prison for two counts of first-degree child molestation.
Nineteen-year-old Tyler Martin pleaded guilty without an agreement with prosecutors back in June. He admitted to molesting a 13-year-old girl at a motel on Green Mountain Drive in Branson on April 15th and 16th of 2016.
The girl disclosed the abuse that week and Branson Police began investigating immediately, according to Taney County Prosecutor Jeff Merrell.
Martin received two concurrent 10-year sentences.
Source:: HomeTown News Feed