branson
| September 12, 2017 |
Latest News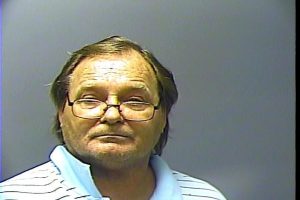 by Shannon Cay
MIDWAY, Ark. – A man from Midway accused of growing pot will be in court on Thursday.
Authorities with the Army National Guard, the U.S. Drug Enforcement Agency, the 14th Judicial Drug Task Force, the Arkansas Game and Fish Commission, and the Sheriff's Office all took part in Baxter County's annual marijuana eradication operation on September 7th.
According to the report, helicopter spotters found a patch of weed off of Posey Trail in Midway.
From the air, a man later identified as 52-year-old Rowland Mitchell was observed attempting to chop down the plants. Authorities say the helicopter landed and
Source:: HomeTown News Feed