branson
| May 3, 2017 |
Latest News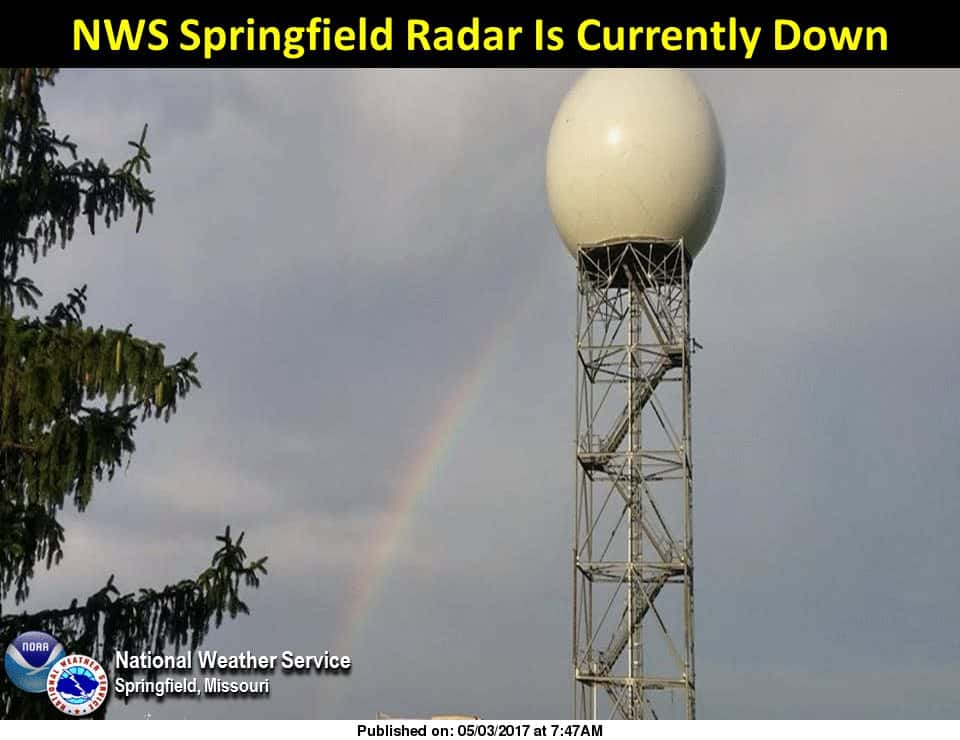 by Tim Church
SPRINGFIELD, Mo. – Lightning strikes the Radar Tower at the National Weather Service in Springfield.
NWS Officials share the lightning strike happened shortly after 7 this (Wednesday) morning. Due to the lightning strike, the radar is down and technicians are working to resolve the problem.
As more information becomes available, we'll have it for you on-air and online at hometowndailynews.com.
Source:: HomeTown News Feed