branson
| March 22, 2017 |
Latest News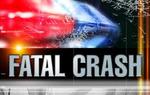 by Shannon Cay
ST.JOE, Ark. – A Searcy County, Arkansas man is dead following a crash on Monday night.
Sheriff Joey Pruitt says 54-year-old Curtis Butler from Witt Springs was driving on Tomahawk Road outside of St. Joe. Pruitt says a passerby called his office at 10:30 p.m. to report an SUV had wrecked off the side of the road and was turned over on its side.
According to the report, investigators believe Butler ran off of the roadway, hit a tree, and then overturned. He was pronounced dead at the scene.
Source:: HomeTown News Feed