branson
| April 29, 2017 |
Latest News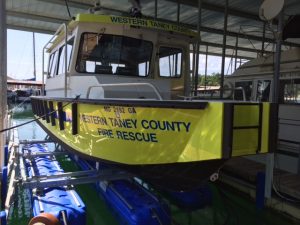 by Sam Clanton
HOLLISTER, Mo. – The Western Taney County Water Rescue Team has been very busy today as crews responded to two incidents simultaneously before being called out to a couple of other emergencies.
Fire Chief Chris Berndt says resources were divided into two teams responding to the Hidden Valley Mobile Home Park and Old Mill Road in Hollister…
Not long after crews cleared the scene at the charcoal plant, another water rescue ensued at Bull Creek.
Firefighters faced an additional challenge of losing their dispatch communications for a while because
Source:: HomeTown News Feed