branson
| July 11, 2017 |
Latest News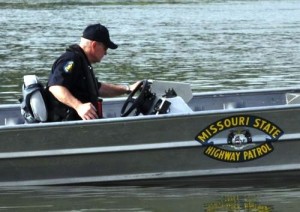 by Sam Clanton
LAMPE, Mo. – A Massachusetts woman is hurt in a boating accident on Table Rock Lake in Stone County.
The Missouri State Highway Patrol Water Division says 77-year-old Jane Harris of Wichita, Kansas was operating a pontoon boat three miles northwest of Lampe at 11 a.m. Monday, when a passenger, 70-year-old Dorothy Perry of Beverly, Massachusetts, fell off the back of the vessel as it accelerated.
The report indicates Perry was struck by the propeller.
She was transported to Mercy Hospital in Cassville for treatment of minor injuries.
Source:: HomeTown News Feed