branson
| September 6, 2017 |
Latest News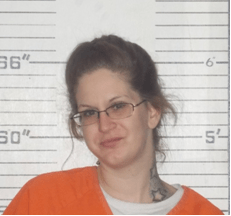 Courtney Jean Smith (DCSO booking photo)
by Sam Clanton
AVA, Mo. – A woman from Thornfield is sentenced to 10 years in prison after pleading guilty to several charges during a pre-trial hearing in Douglas County Circuit Court.
Back in March, authorities say 26-year-old Courtney Jean Smith stole two vehicles and set one of them on fire.
Officers caught up with Smith after she used a credit card belonging to the owner of one of the stolen vehicles and attempted to steal merchandise from a Springfield Walmart.
Prior to her arrest, sheriff's deputies were investigating the theft of a vehicle out of Ava,
Source:: HomeTown News Feed